Trailer Mounted Vacuum Excavator
Trailer Mounted Vacuum Excavator
The trailer mounted vacuum excavator products from Hydrovac Trailers USA are designed to be towed behind a conventional pick-up truck and operated by a wider variety of technicians. Our hydro excavators do not require a CDL or other special certifications at all. These units are available in both 500 and 800 gallon sizes on heavy-duty trailers with top of the line components.
A Wide Variety of Applications
Pot holing and keyholing
Cleaning up emergency road spills
Digging trenches and trench slotting
Irigation canals and ditches
Oilfield Drilling
Debris removal from storm drainage systems and catch basins
Oilfield completion sites
Underground utilities locating
Removal of wet or dry material
Storm damage cleanups
Safer and More Efficient
You know that hydro vacuum excavators are safer than conventional excavation methods by their very nature. Our trailer-mounted hydovac units are also equipped with additional safety measures like overflow valves and automatic shutoffs. These units are engineered to provide top performance for years to come. If you are interested in learning more or would like a free quote, get in touch.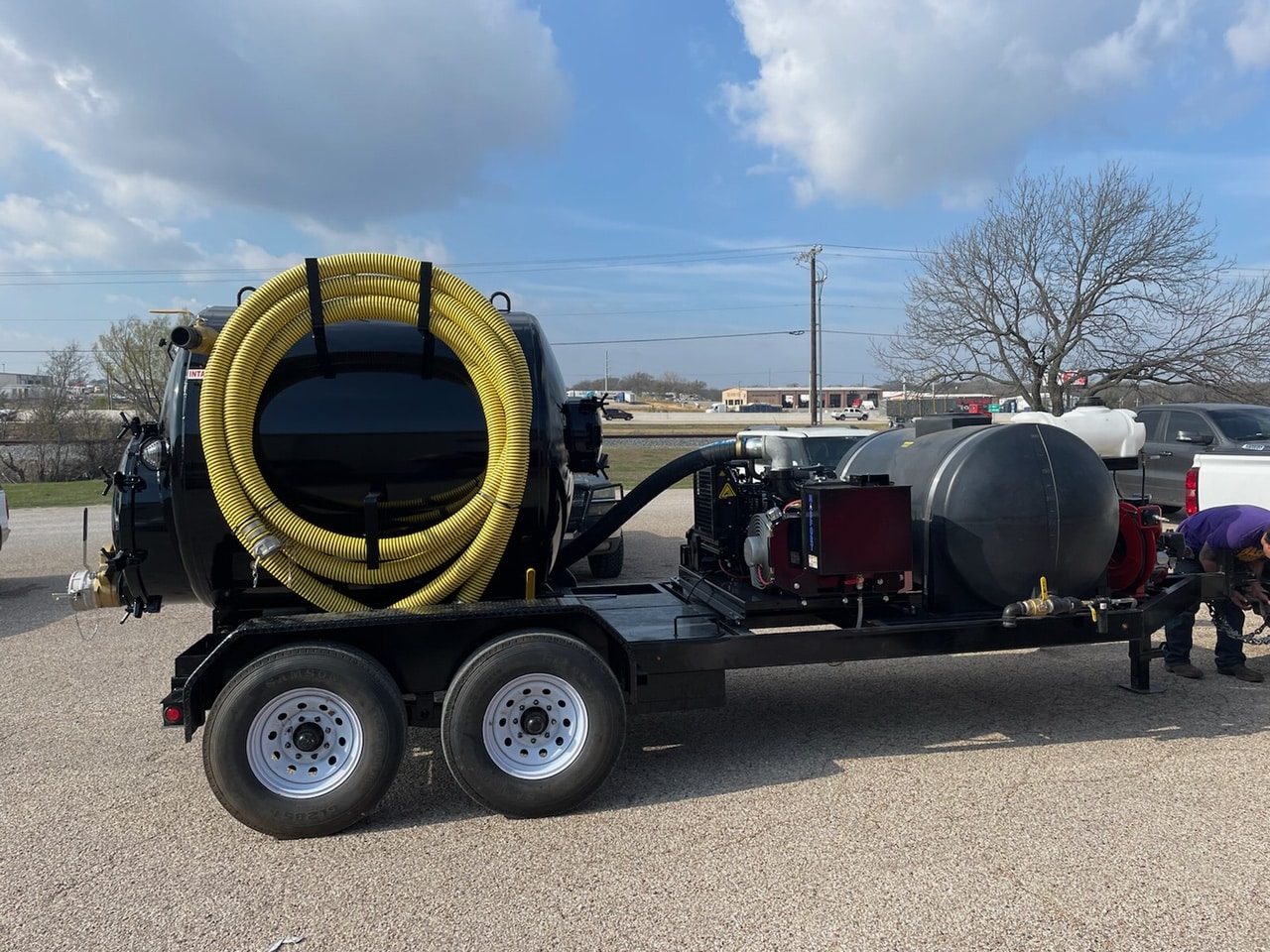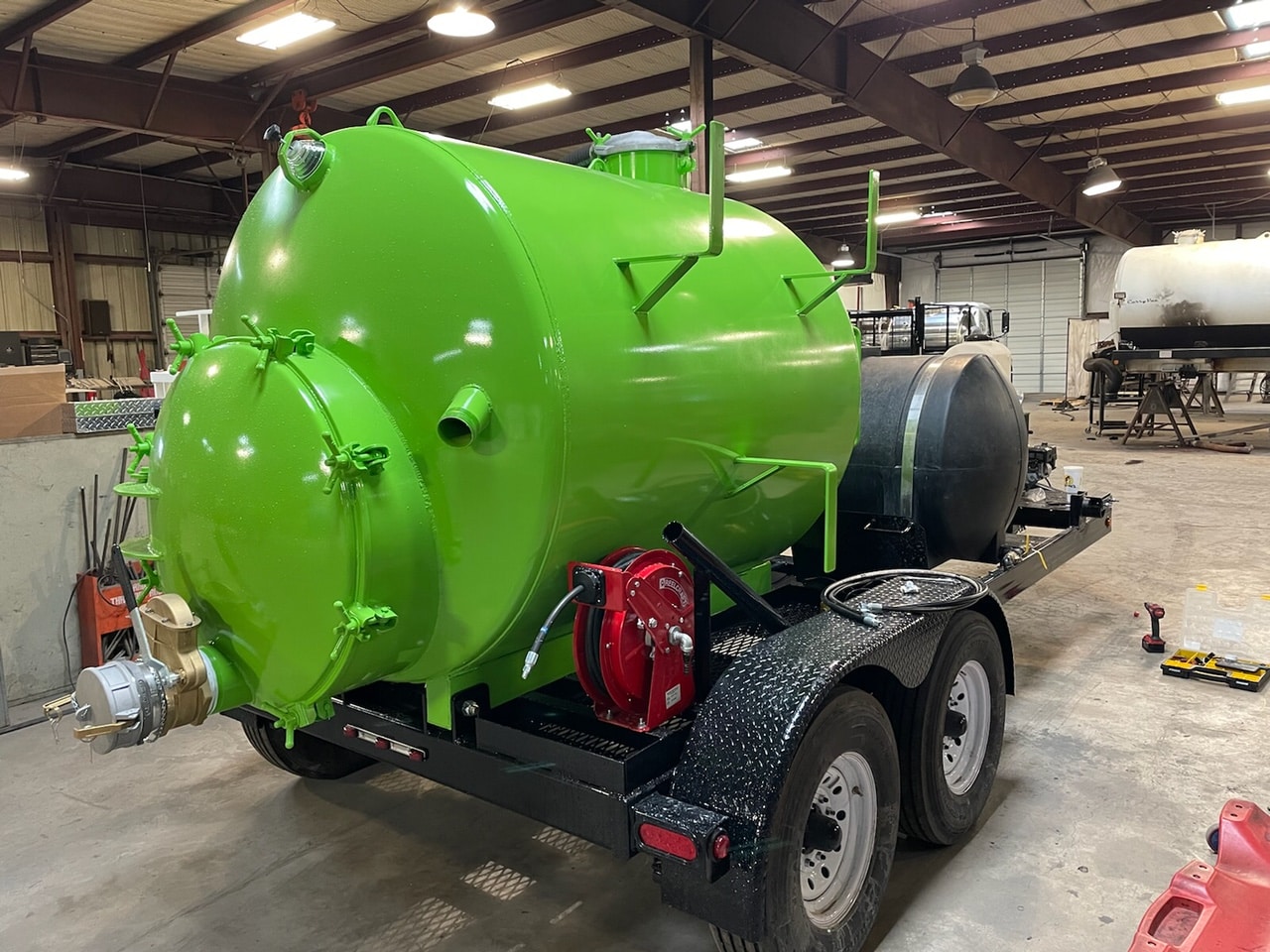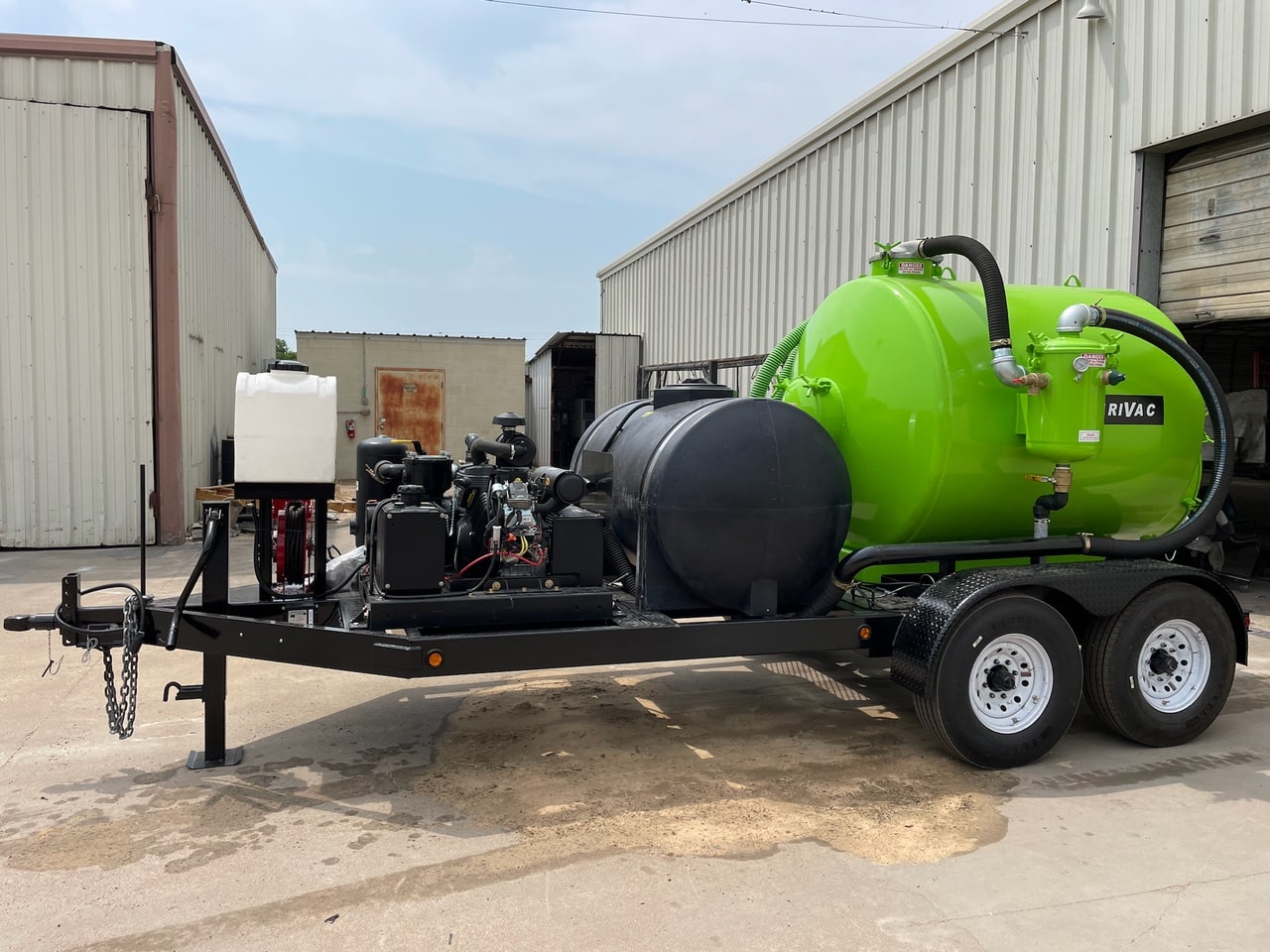 Our trailers are…
Easy to clean
Towable with a standard pick-up truck
Safer to operate
Customized to your needs
Painted and branded for your company